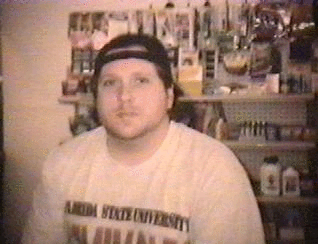 Free Stuff!
If you want to you can save these images using your computer to add the free stuff to your web pages. If your using a computer or Web-TV you can really benefit using this trick with these backgrounds if you use them at your site. To learn more, click here. You can also transload them. If your using Web-TV you may use these Gifs in your e-mail.
Feel free to add them to your collection on your site, it is not required to give credit where you found them but if you do it would be appreciated. If you submit your URL or your banner I will add them to the many links that are featured at this site. If you would like to submit your URL, click here. Check back often, there is more on the way!


Transloader sites and other helpful sites are included for your convenience.












This page has been visited
times.






DISCLAIMER
:
Vamp Free Backgrounds & Animated Gifs and Jpgs
, nor any parties involved in the creation or maintenance thereof, take any credit for creating the the original animated Gifs and Jpgs on this page. The original images were altered and recreated as changed images by Jeff Bartelt at the ImageMagick Studio. The original files were acquired from various sources which outwardly claim to be "public domain," and as such
no
copyrighted animated gifs are included with the knowledge of the creators/maintainers of this site. If any copyrighted material is found to be contained within this page, the web-master must be contacted by
email
immediately so that the offending file(s) can be removed.